a jaw dropping photograph is worth more than any souvenir you can buy
BEAUTIFUL SRI LANKA PHOTOGRAPHY TOURS
Beautiful Sri Lanka photography tours, a travel agency which focuses on arranging special interesting photo tour Sri Lanka with full of exciting and new experiences. Each of our photo tours are led by an experienced Sri Lankan travel photographer with a focus on putting photographers in the right places at the perfect moment to capture stunning photographs. This is a tailor made photo tour for lovers of photography who want to get spectacular photographs of the island. Some photo tours have a cultural focus while others may primarily be people, landscape or architectural photography and some are a mix of all of the genres. The tour is perfect for a solo photographer who would like to explore the country with an experienced Sri Lankan travel photographer who knows all the great places to shoot. Couples and small groups are also welcome.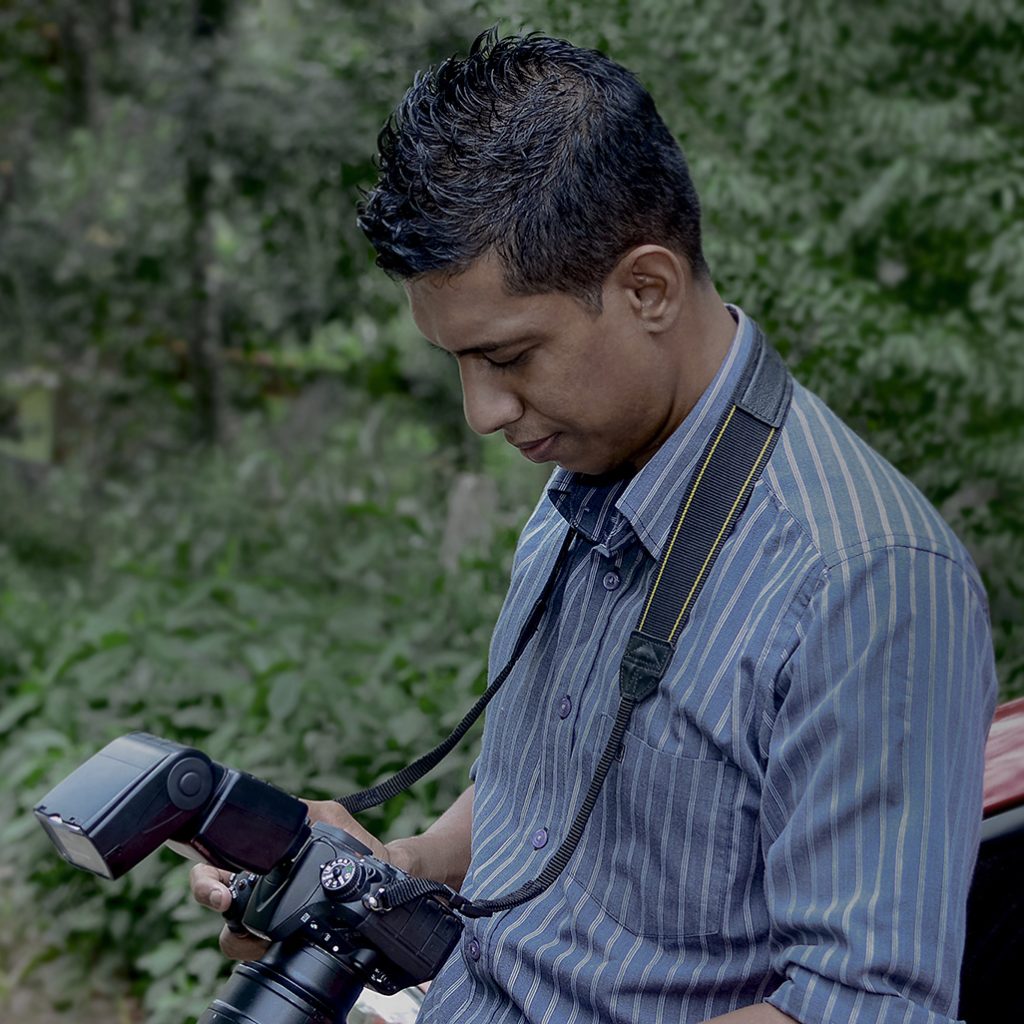 I am Saman, a Sri Lankan travel and portrait photographer based in Kandy, Sri Lanka. I am passionate about travel and aim to visit new places as much as I can. I have traveled and photographed some of the most amazing countries like Switzerland, Austria, France, Germany, Poland, Netherlands, Belgium, Czech Republic, Singapore, Malaysia. Even with those, I still have a long list of my dream destinations which I plan on visiting over the coming years. Besides my own travel photography, I conduct specific photo tours in Sri Lanka using my experience in photography and my years of knowledge on local photography destinations. I will guide you to photograph the famous attractions as well as the unique hidden spots in Sri Lanka to capture amazing and once in lifetime moments. Let me be your photography guide in Sri Lanka and together we will capture the serene and beauty of this paradise.
As a tutor, Saman was patient and effective. He shares ideas and encourages experimentation. I've now made the transition to fully manual control of my camera and the results are definitely better. I learned so much about the capabilities of my own camera. As a photographer, he's a very competent professional. He knows photographic kit and how to use it well in all situations. His own kit was Nikon but he helped me quickly find what I needed on my Canon 5D IV.
We spent four days touring three cities in Sri Lanka with Saman and had a marvelous time exploring and shooting away in the country. The few days touring with him made our time in Sri Lanka that much more enjoyable. If you want a great guy who would give you insights about life in Sri Lanka, he is your guy. If you want to photograph the diverse people and landscapes of the country, he is your guy. If you want a friend who shares your interests of photography, he is your guy.
Saman has great contacts with local people and shoots lined up for us we didn't have to worry about a thing in that regard and as a photographer you can't value enough having a local with you who can converse with local people. I'd rate myself as an advanced amateur, I'm comfortable shooting manual and long exposures etc but Saman was still able to show me things I didn't know. he's very patient and clearly passionate about photography. If you're looking to photograph a diverse range of people this is definitely the way to go.
THE ADVANTAGES OF TRAVELING WITH US
Attending a photography tour in Sri Lanka is a great way to develop your travel photography skills by learning from a local travel photographer in a destination you've dreamt of visiting. The photography tour is designed specifically for photography. The photo tour is not only to go to the locations but to enjoy the best time of day. As a travel photographer, you will find here the advantages of traveling with us in Sri Lanka for the best opportunity to get the perfect photos in Sri Lanka.
All images on the website are an exclusive property of copyright @ 2010-2023 saman weeratunga and contact the photographer if you wish to obtain a reproduction of an image or if you wish to obtain permission to redisplay an image on another web site. The use of any of the photographs without the written permission of the photographer is strictly prohibited and violations will be pursued to the furthest extent allowed under the law.