THINGS TO KNOW BEFORE BOOKING A PHOTOGRAPHY TOUR IN SRI LANKA
Attending a photography tour in Sri Lanka is a great way to develop your travel photography skills by learning from local travel photographers in a destination you've dreamt of visiting. A photography tour is unique and should be designed specifically for photography and a photo tour has to not only go to the locations but at the best possible time of day. As a travel photographer, you will find here everything you need to know about getting organized and giving yourself the best chance to get the perfect photos in Sri Lanka.
SRI LANKA, THE PEARL OF THE INDIAN OCEAN
Sri Lanka formerly known as Ceylon, an island in the Indian Ocean is geographically situated towards to the south of the Indian subcontinent. The total land area is 65,610 sq. km. and comprises of an is astonishingly varied landscape. In the lowlands the climate is typically tropical with an average temperature of 27°C in Colombo. In the higher elevations it can be quite cool with temperatures going down to 16°C. Sinhalese and Tamil are the two official languages & the Constitution defines English as the link language. English is widely used for education, scientific and commercial purposes. Sri Lanka is a multi-religious country. Buddhists comprise 70% of the population with the Theravada school being predominant. Sri Lanka has declared 24 wildlife reserves, which are home to a wide range of native species such as Asian elephants, leopards, sloth bears, the unique small loris, a variety of deer, the purple-faced langur, the endangered wild boar and many more.
THE ADVANTAGES OF TRAVELING WITH A LOCAL TRAVEL PHOTOGRAPHER
Photography, when you travel to Sri Lanka, is essential. Sri Lanka is full of visual culture and compelling smiles. It's difficult not to take beautiful photos. The local travel photographers have local photography knowledge and often know about secret photo spots where few others come.
Every photo location you visit; the local travel photographers have made it their business to engage with the local people. They have built relationships with many of them. This means that anyone coming along with the local travel photographers will benefit because the people they encounter are more relaxed with them. This usually leads to a smoother, better-organized experience for you and the other participants.
It's a chance to engage yourself in and capture the beauty of unique people and places while developing your photography skills, whether you're a beginner or a seasoned shooter. If you are a beginner or intermediate travel photographer, a photography tour is a wonderful learning experience.
The local travel photographers bring you multiple photo locations but you are never rushed. You will have time to learn and to capture the essence of the town, market, hills, village or where ever else you find yourself.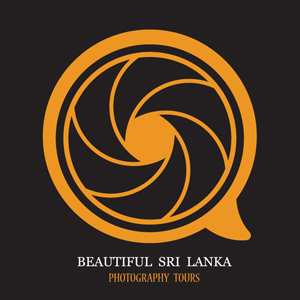 BEAUTIFUL SRI LANKA PHOTOGRAPHY TOURS
Beautiful Sri Lanka photography tours, a Sri Lankan travel agency which focuses on arranging special interesting photo tours throughout Sri Lanka. Each of the photo tours is led by Saman Weeratunga; an experienced Sri Lankan travel photographer with a focus on putting photographers in the right place at the perfect moment to capture stunning photographs. The tours are perfect for solo photographers who would like to explore the country with an experienced travel photographer who knows all the great places to photograph. These tours are also ideal for couples and small groups.
WHERE TO TAKE THE MOST SPECTACULAR TRAVEL PHOTOS IN SRI LANKA
Whether your focus is on natural beauty, historical beauty or on capturing the portraits and lives of the people that live in Sri Lanka, the potential incredible photography is everywhere in Sri Lanka. And there are plenty! Let's see what the key photography spots are.
Pettah Manning Market In Colombo: Pettah open air fresh market in the city of Colombo which includes a combination of knick knacks, bails of clothing, a huge section of fresh produce, electronics and massive crowds of people. The market distributes a lot of wholesale fruits and vegetables, so many buy in bulk. The retail area is a bustling hive of activity with customers negotiating prices with fish vendors.
Fishing Village In Negombo: Negombo is known for its long sandy beaches and centuries old fishing industry. Negombo has a large bilingual population with a clear Roman Catholic majority. Each day, fishers take their oruvas (outrigger canoes) and go out in search of the fish for which Negombo is famous. They're a fine sight as they sweep home into the lagoon after a fishing trip. Fish auctions on the beach and sales at the fish market near the fort are a slippery and smelly affair, but one that's well worth forgoing some pool time for.
Photography By: Saman Weeratunga
Minneriya National Park In Minneriya: It is the largest known meeting place of Asian Elephants in the world. During this period herds up to 300 elephants are seen at the 8,890 hectare park within a few square kilometers of the Minneriya Reservoir. The dry season, from April to October, is reckoned to be the best time to visit as by then water in the tank has dried up, exposing grasses and shoots to grazing animals.
Pidurangala Rock In Sigiriya: This prominent rock about 1km north of the Sigiriya site, offers amazing views of Sigiriya from its wide summit. It's a 20-minute hike up to the top, past several small temples, a 12.5m reclining Buddha and a final tricky scramble over boulders. Most people come at sunset but a sunrise visit is equally beautiful and much less crowded.
Ancient Ruins In Polonnaruwa: Kings ruled the central plains of Sri Lanka from Polonnaruwa 800 years ago, when it was a thriving commercial and religious center. The glories of that age can be found in the archaeological treasures that still give a pretty good idea of how the city looked in its heyday. You'll find the archaeological park a delight to explore, with hundreds of ancient structures, tombs and temples, statues and stupas in a compact core. 
Sri Lankan Cultural Dancing In Kandy: It is about Sri Lankan arts, dance & cultural. There are three main styles of Sri Lankan classical dance: the Kandyan dances of the hill country region, the low country dances of the southern region, Sabaragamuwa dances of Ratnapura region. The three classical dance forms differ in their styles of body-movements and gestures, in the costumes worn by the performers, and in the shape and size of the drums used to provide rhythmic sound patterns to accompany the dancing.
Train Journey From Kandy To Haputale: This is a scenic train ride through the beauteous mountains of tropical Sri Lanka. The views on both sides of the rail are breathtaking. The train winds through the mountains overlooking farms and villages and of course vast tea plantations while scenery changes throughout the trip. Being in 3rd class you will meet a lot of locals and most will enjoy having a chat with you. Hanging out of the train gives you the best views and is an awesome feeling but be careful not to leave your limbs out of the train at the wrong time as there are trees and tunnels that come close to the train.
Tea Pluckers On Tea Field In Haputale: Tea bushes on mountain slopes are situated above the barracks-style housing which each plantation provides for its workers. Tea buds must be picked by hand every seven to 14 days, before the leaves grow too tough. The majority of Sri Lankan tea workers are ethnically Indian Tamils, a people who were transported by the British to work on the plantations.
Stilt Fishermen In Koggala: Stilt fishing is a method of fishing unique to the island country of Sri Lanka. The fishermen sit on a cross bar called a petta tied to a vertical pole and driven into the sand a few meters offshore. From this high position, the fishermen casts his line, and waits until a fish comes along to be caught. Fishermen sitting on a narrow pole without using bait and do only morning and evening times only. They have believed about the best time to capture the fish. Usually, need a great patient for catching a fish after a long time. According to folktale the history of amazing fishing method reached more than 350 years.